Adopt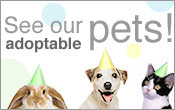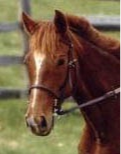 AdoptAPet- http://www.adoptapet.com/shelter84093-pets.html
If you are using Internet Explorer as your browser please use the AdoptAPet link, Petfinder has nopt been compatiblee with Internet Explorer recently.
PetFinder- http://www.petfinder.com/pet-search?shelter_id=PA173
Please email LaMancha for an application, animals are seen by appointment only.
LaMancha has a variety of dogs and puppies that are looking to join your family. These dogs have been screened for temperament and behavioral traits.
There are many wonderful cats and kittens cats and kittens who through no fault of their own have been left to fend for themselves and who would greatly love to share your life.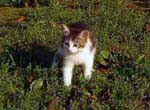 LaMancha was originally founded to rescue unwanted and abandoned horses who were unable to continue racing. When horses are accepted into the program, they come to the farm for evaluation. They are schooled for a four to six month period, depending upon their temperament and talent level. and then offered for adoption to private homes.
We have continued saving these animals who have so much left to give to someone who is looking to have a horse in their lives. We currently have several horses that are ready for adoption.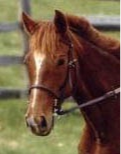 We welcome other animals that traditional shelters cannot provide for, including goats, sheep and various farm related animals who need new homes.